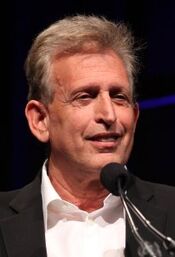 Exciting news! Universal Studios has picked Joe Roth to produce the film adaptation of Daughter of Smoke & Bone! Roth was the producer for Universal's Snow White And The Huntsman so it will be interesting to see how his vision of Daughter of Smoke & Bone will turn out.
It seems like Laini Taylor is pretty excited by the news because she says, "I am a huge fan of his big, gorgeous fantasy epics with powerful female characters. I can't wait to see how he'll bring my world to life on film. He's the dream producer for this property, and I couldn't be happier."
Do you think Roth will do our favorite book justice?
Source